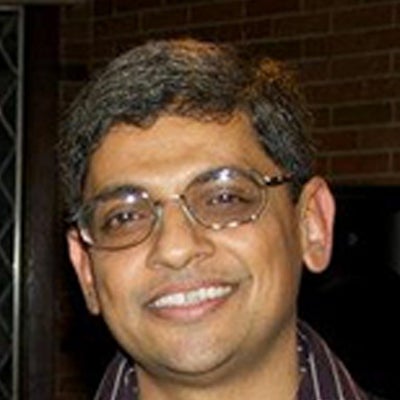 About
Programs Taught
Systems Engineering
Bio
Amit Mathur is the Technology Development & Innovation Projects Lead for Lockheed Martin's Rotary & Mission Systems Global Sustainment Center for Excellence.
Prior to his current role, Amit served as a Research Engineer for Qualtech Systems and a Principal Engineer and Scientist for Sikorsky Aircraft. Additionally, he has experience as a Systems and Software Engineer for Pratt & Whitney, and a Sustainment Technologies Engineer for Lockheed Martin.
His expertise is in project planning and control, serving as the development team lead for technical management, business analysis, and design supervision. Amit enjoys addressing challenges related to systems engineering ranging from requirements analysis for new systems and products, to architecture modeling and detailed design. He is highly skilled in empirical and statistical modeling, model optimization, data analytic methods, and the development of forecasting algorithms.
Throughout his career, Amit has experienced the evolution of technologies and business management methods and has realized the need for continuous learning in order to deliver value. Now as an instructor at Rensselaer, Amit mentors professionals to help them refine their approach to work, advance their careers, and achieve organizational success.
Other Professional Experiences
Sikorsky Aircraft – Principal Engineer/Scientist, Manager of Fleet Sustainment Technologies
Pratt & Whitney – Principal Engineer
Qualtech Systems, Inc. – R&D Engineering and Management
University of Connecticut – Research and Teaching Assistant
Indian Institute of Technology (Research & Teaching Assistant)
Other Certificates and Licenses
Member, Institute of Electrical & Electronics Engineers IEEE
Prognostics & Health Management (PHM) Society
Education & Training
B. Tech., Electrical Engineering, Indian Institute of Technology, Kanpur
M. Tech., Electrical Engineering (Communications & Signal Processing), Indian Institute of Technology, Kanpur
Ph.D. in Electrical Engineering (Systems & Controls), University of Connecticut
Research
Other Focus Areas
Systems Modeling and Optimization, Systems Requirements and Integration