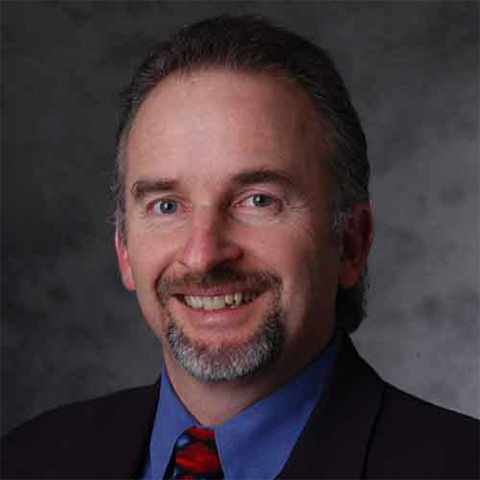 Professor and Technology Manager, CESMII Northern Regional Manufacturing Center
Download CV
About
B. Wayne Bequette is a Professor of Chemical and Biological Engineering and the Technology Manager for the Northern Regional Center of the Clean Energy Smart Manufacturing Innovation Institute (CESMII) at Rensselaer Polytechnic Institute. His research efforts are focused on the modeling and control of biomedical and chemical process systems. Professor Bequette is the author of over 125 refereed journal publications and two textbooks published by Prentice Hall – (i) Process Control: Modeling, Design and Simulation (2003), and (ii) Process Dynamics: Modeling, Analysis and Simulation (1998).
He serves as Board Secretary for the American Automatic Control Council and is a Trustee of the Computer Aids for Chemical Engineering (CACHE) Corporation. Dr. Bequette is a founding member of the Editorial Board of the Journal of Diabetes Science and Technology, and serves on the Editorial Board of Industrial & Engineering Chemistry Research. He is a Fellow of IEEE, AIChE and the American Institute of Medical and Biological Engineers, and was inducted into the Arkansas Academy of Chemical Engineers. He is an avid bicyclist (commuting to campus in upstate NY throughout the entire year) and pole-vaulter (Master's level competition refers more to age than skill level).
Education & Training
1980 B.S. Ch.E. University of Arkansas, Fayetteville 
1985 M.S.E. University of Texas, Austin 
1986 Ph.D. University of Texas, Austin
Research
Primary Research Focus
Chemical and Biological Process Systems Engineering, and Precision Medicine
Other Focus Areas
Deep learning and AI applications in healthcare, Deep learning and AI applications in smart manufacturing , Diabetes technology, Process systems automation and control, Human-in-the-Loop, Safety
Teaching
Teaches courses in process systems engineering. Courses are taught using a flipped-classroom format, where students review reading material and watch brief screencasts, then take a brief online quiz before attending class; this assures that the students have some general background on the material being covered in the "studio classroom," which enables further discussion and problem-solving sessions involving analytical and numerical solutions. 
Current Courses
Chemical Process Dynamics and Control, Model Predictive Control, Chemical Process Design, Introduction to Computational Chemical Engineering
Recognition
Awards & Honors
Fellow, Institute of Electrical and Electronics Engineers (IEEE), 2016
Fellow, American Institute of Medical and Biological Engineering (AIMBE), 2014
Fellow, American Institute of Chemical Engineers (AIChE), 2008
Rensselaer School of Engineering Research Excellence Award, 2008
Arkansas Academy of Chemical Engineers (AAChE), 2007
Publications
The following is a selection of recent publications in Scopus. B Wayne Bequette has 189 indexed publications in the subjects of Engineering, Medicine, Chemical Engineering.