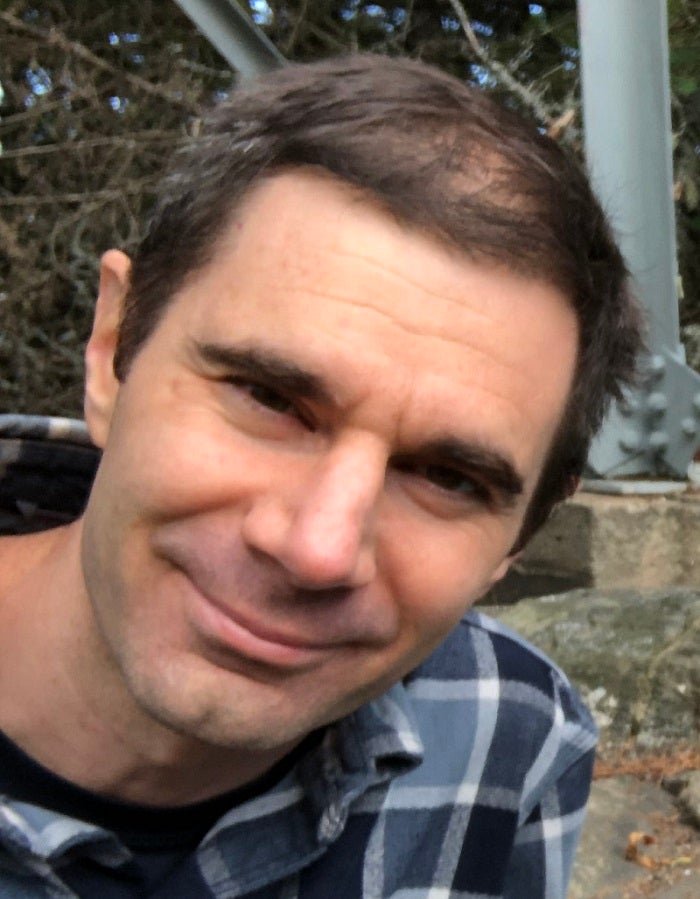 About
Chris McEvoy is Chief Programmer at Velan Studios where he has contributed to the development of Knockout City and Mario Kart Live: Home Circuit. Prior to Velan Studios, Chris spent twenty years in various technical roles at Vicarious Visions where he helped develop Tony Hawk, Spider-Man, Guitar Hero, Skylanders, and other games.
Education & Training
B.S. in Computer Science and Computer Systems Engineering, RPI
Teaching
Current Courses
GSAS-4550: Game Architecture
This is an undergraduate class on the composition of game engines, some of the most complex software applications that exist. We will discuss features common to game engines, such as memory management, rendering, and support for online play. Over the course of the semester, we will create our own game engine, with students extending it in homework assignments. An end of the semester project will be the student's opportunity to go further in an area of their choosing.
Selected Video Game Credits
Knockout City (2021)
Mario Kart Live: Home Circuit (2020)
Skylanders: Imaginators (2016)
Skylanders: SuperChargers (2015)
Skylanders Giants (2012)
Skylanders: Spyro's Adventure (2011)
Marvel Ultimate Alliance 2 (2009)
Guitar Hero 5 (2009)
Spider-Man 3 (2007)
Tony Hawk's Proving Ground (2007)
Marvel Ultimate Alliance (2006)
DOOM³ (2005)
X-Men: Legends II - Rise of Apocalypse (2005)
Crash Nitro Kart (2003)
Star Wars: Jedi Knight II - Jedi Outcast (2002)
Whiteout (2002)
Spider-Man 2: Enter: Electro (2001)
Tony Hawk's Pro Skater 2 (2001)
Terminus (2000)