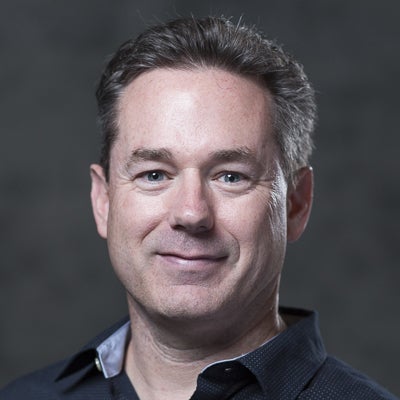 Lecturer and Undergraduate Program Director
About
Christopher Jeansonne is a media educator, a media maker, and a scholar focusing on critical media pedagogy. His research involves practical and theoretical investigations of pedagogical methods that help students explore how identities are established within and articulated through media. His teaching and research often center on popular culture media, including film, television, comics, games, and transmedial genres such as superheroes, science fiction, and horror. Drawing on his background in media production, Chris highlights intersections between critical and creative practice through arts-based and project-based teaching strategies.
His dissertation, "Superheroes in the Classroom, Or: An Autoethnography of Great Power, Responsibility, and Community in a Critical Media Pedagogy," was the winner of the 2019 Manuel Barkan Dissertation Award and Fellowship. Using autoethnographic research methodologies and the superhero genre as a topical focus, it shows how media education can be enhanced through collaborative, student-centered strategies that disrupt traditional authority dynamics in the classroom. Currently Chris is exploring publication avenues for his dissertation research, as well as extending that work through an articulation of 'reflexive media awareness'—a notion proposed as a complement to the 'critical media literacy' emphasized by most media educators.
Chris also does archival research and interpretive analysis of transnational and transmedial popular culture texts. His article "Globalizing a 'rage that never dies' (but can't stay the same): shifting dynamics of identification in the transnational remaking of Ju-On into The Grudge," was recently published in Transnational Screens. He has a chapter on the television show Marvel's Agent Carter in the forthcoming edited collection The Human in Superhuman, and articles in development on the Krazy Kat comics of George Herriman and Amazon's Man in the High Castle.
Prior to his doctoral work, Chris was the founder of an award-winning media arts program at Lusher Charter School in New Orleans, and he has worked on numerous commercial and documentary film and media projects. From 1999-2006, he lived and taught in Japan, first as an ESL iteacher for the Ibukiyama Board of Education, and later as the co-director of the ESL program at Seisen University in Minami-Hikone, where he also taught American culture and film and was the lead instructor of the Aikido Club.
Research
Other Focus Areas
Critical Media Pedagogy, Popular Culture, Transnational Media, Transmedial Genres, Media Creation
Publications
The following is a selection of recent publications in Scopus. Christopher Jeansonne has 1 indexed publications in the subjects of Social Sciences, Arts and Humanities.