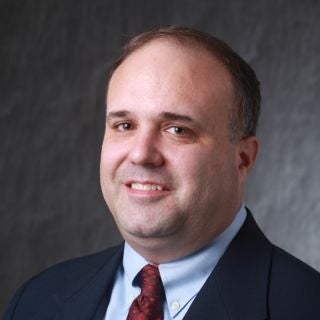 Lecturer & Program Coordinator Philosophy
About
Daniel Thero is a Lecturer in Cognitive Science, specializing in Philosophy, and currently serves as coordinator of the undergraduate program in Philosophy. A dedicated educator, he regularly teaches such Philosophy courses as Introduction to Philosophy, Philosophy of Biology, Metaphysics and Consciousness, and Environmental Philosophy, along with the HASS-Inquiry courses Great Ideas in Philosophy, and Philosophy, Technology and the Human Future.
Dr. Thero's graduate degrees are in Philosophy, including an M.S. from Rensselaer (1993), along with an undergraduate background in science. His doctoral dissertation, which he later expanded into a book, was on the topic of weakness of will, a perennial philosophical problem as well as a perennial problem of human life. Currently he is returning to this topic and plans to expand upon his previous work in this area. One avenue of interest is an investigation of whether recent work in several areas of Psychology sheds light on the correctness or incorrectness of classical philosophical models of what goes wrong in instances when we exhibit weakness of will. His other areas of interest include the intersection or overlap between metaphysics and science, as well as the impacts of ideas and technology on the future of humanity.
Dr. Thero serves on the Executive Board of the Southern Humanities Council. He is a member of the Board of the journal Studia Gilsoniana, and serves as English language linguistic editor of Studia Elckie, an interdisciplinary humanities journal published in Poland.
Publications
The following is a selection of recent publications in Scopus. Daniel Thero has 1 indexed publications in the subjects of Engineering, Arts and Humanities.
2014 IEEE International Symposium on Ethics in Science, Technology and Engineering, ETHICS 2014
, 2014
.