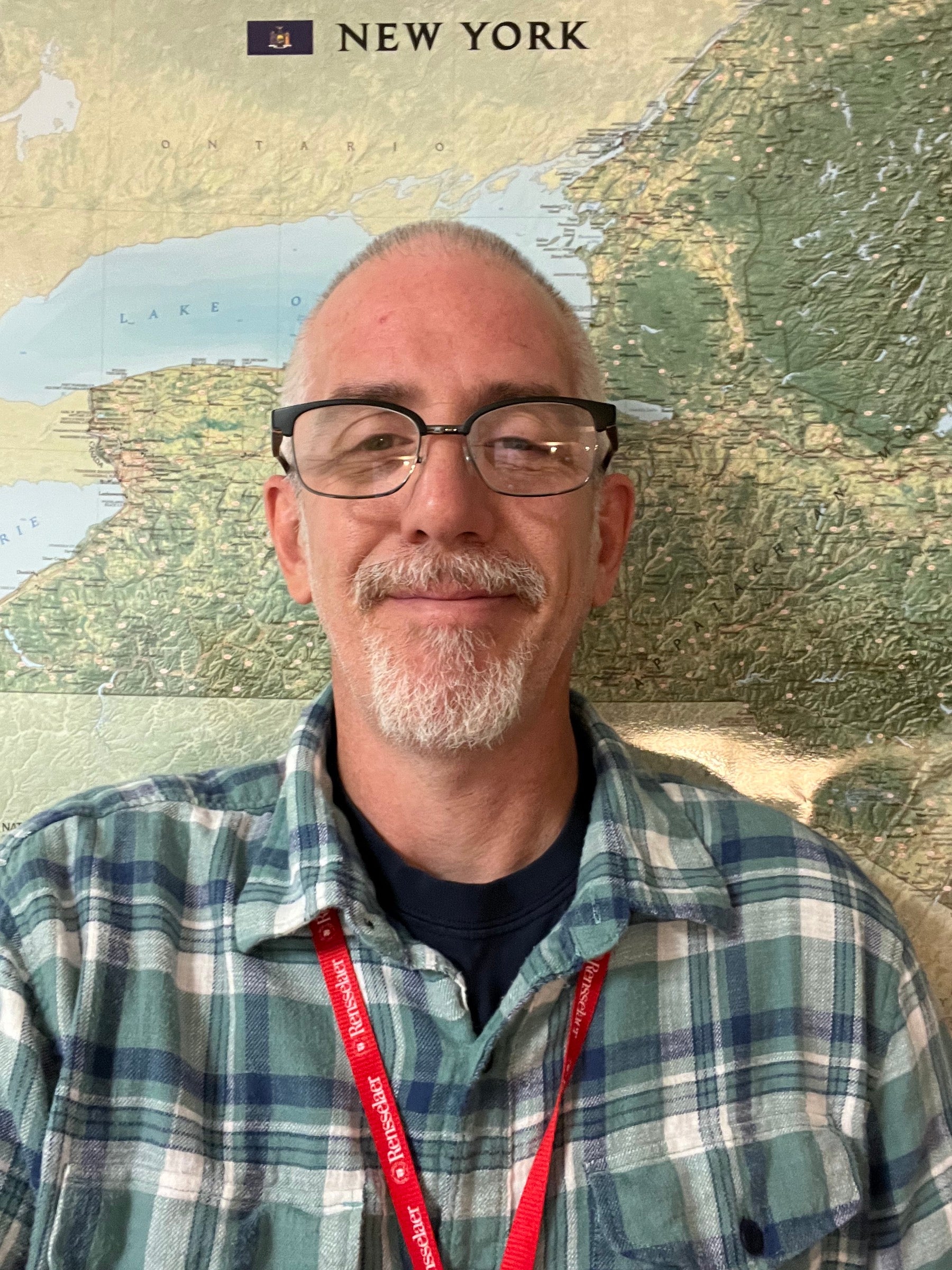 About
Dr. Darrin Hunt is a freshwater ecologist who researches how biotic communities respond to broad scale anthropogenic stressors. Specifically, he studies how native stream benthic communities are impacted by habitat changes caused by invasive species, and how native faunal responses vary by urbanization and climate type. Dr. Hunt is interested in bridging the gap between science and the public, and has worked extensively with citizen led, bioassessment and management programs throughout the Great Lakes region. Recently, he has taken an interest in the green work force where he has advised non-profit organizations on urban flooding mitigation strategies using green stormwater infrastructure (GSI) installations (rain gardens, bioswales, etc.).
Education & Training
Ph.D. Biological Sciences, Wayne State University, Detroit, MI. 2022.
Research
Stream ecology

Urban ecology

Freshwater biology

Invasive species management

Green stormwater infrastructure
Publications
Selected Publications:
Febria, C. M., Kashian, D. R., Bertrand, K. R. T., Dabney, B., Day, M., Dugdale, M., Ekhator, K. O., Esparra-Escalera, H. J., Graham, R., Harshaw, K., Hunt, D. S., Knorr, S., Lewandowski, K., Linn, C., Lucas, A., Mundle, S. O. C., Raoufi, G., Salter, C., Siddiqua, Z., Smita, T., Wallen, M. W. 2022. "Early career researchers benefit from inclusive, diverse and international collaborations: Changing how academic institutions utilize the seminar series." Journal of Great Lakes Research 0380-1330. Doi: https://doi.org/10.1016/j.jglr.2022.03.017
Kashian D., Basu A., DePinto J., Duvall J., Fahlsing R., Hunt D., Lupi F., Joldersma B. "Where people meet the muck: An integrated assessment of beach muck and public perception at the Bay City State Recreation Area, Saginaw Bay, Lake Huron." Grant Report. Michigan Sea Grant. 2019:210. doi: 10.22237/waynestaterepo/biosci_frp/1561939200