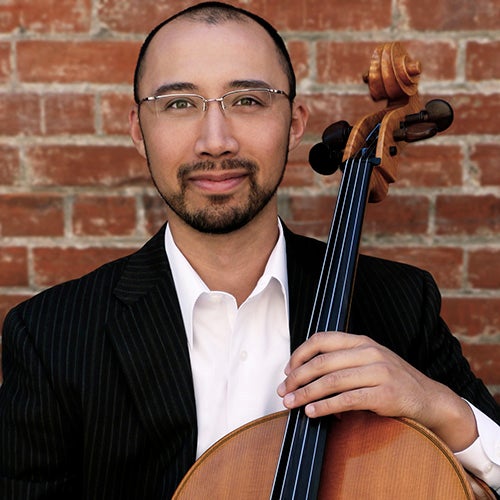 About
Before joining RPI, Dr. Bebe was an Associate Professor of Music at the College of Saint Rose where he served as the Instructor of Violoncello, Director of Orchestras, and String Program Coordinator for over a decade. An active cellist, he performs regularly as a chamber musician in the Capital Region and he has soloed in Avery Fisher Hall at Lincoln Center, with the Miami Bach Society Orchestra, Project Copernicus, and the National Foundation for the Advancement of the Arts. Dedicated to contemporary works, Dr. Bebe gave the Florida premiere of Steve Reich's Cello Counterpoint, with the composer present and released a recording of Michael White's Sonata in One Movement for Violoncello and Piano; a work he premiered with pianist Dr. Young Kim at the Julliard School. In early 2020, the duo participated in performances of all the Beethoven cello sonatas as a part of the SUNY Albany 250 year Beethoven celebration.
 
As a string teacher, Dr. Bebe has been on the faculties of the Indiana University String Academy, the String Academy of Wisconsin at the University of Wisconsin-Milwaukee, the Young Musicians and Artists Festival in Oregon, the Gem State String Boot Camp at Idaho State University and is co-founder of the Academy for Strings in Albany, NY. He has been published in the American String Teachers Association journals and regularly leads workshop and clinics in string pedagogy. 
 
In the summer of 2021, Dr. Bebe joined the Empire State Youth Orchestra as their Director of Education where he creates enrichment opportunities, coordinates curriculum, supports the artistic staff and directs the summer session. He received his D.M.A from the University of Miami and his B.M. and M.M. from Indiana University where he studied with Ross Harbaugh, Tsyoshi Tsutsumi, and Helga Winold. During his studies, he participated in masterclasses with such great cellists as Orlando Cole, Janos Starker, Gary Hoffman and Philippe Muller.