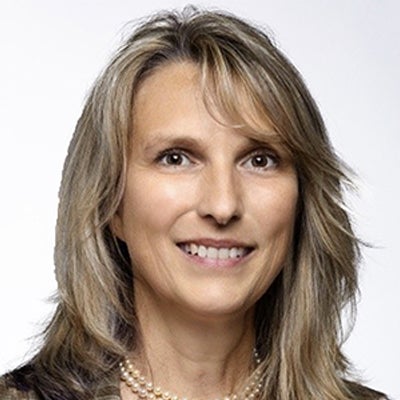 About
Programs Taught
Managing Technical Organizations
Bio
Elaine is a Senior Program Manager for Valmont Solar, establishing processes for new product development to improve time-to-market outcomes. In her work, she employs a cross between Agile and Waterfall management techniques.  
Elaine's strength is in building high-performing teams. She began her career as a Chemist and quickly pivoted from this purely technical role. Since that time, Elaine has worked as a Project Manager, Account Manager, Business Development Manager, and Program Manager for various industries including automotive (TRW), military ordinance, aerospace interiors (Goodrich), high-precision machining (Barnes Aerospace), aerospace power generation (GE), and now solar infrastructure (Valmont). 
Elaine enjoys the opportunity to further her insights by teaching at Rensselaer at Work, as graduate students continually provide new perspectives and challenges in application.  
Other Professional Experiences
General Electric – Senior Program Manager
Barnes Aerospace – New Product Introduction Manager
Goodrich-Interiors, Evacuation Systems – Principal Program Manager
Goodrich-Specialty Seating Systems – Program Manager
Goodrich-Universal Propulsion Company – Production Program Manager
Goodrich – Passenger Restraint Systems – Business Development Manager
Simula-Automotive Safety Devices, Inc. – Customer Business Manager
Education & Training
B.S., Chemistry, Arizona State University
M.P.M., Project Management, Keller Graduate School, DeVry University
X.M.A., Organizational Development/Change Management, Columbia University
Research
Other Focus Areas
Global, Multi-Site Transitions and Execution
Customer Relationship Management and Team Building
Leadership and Negotiations
Lean and Continuous Improvement
Contract Development and Management
NPI Program Management