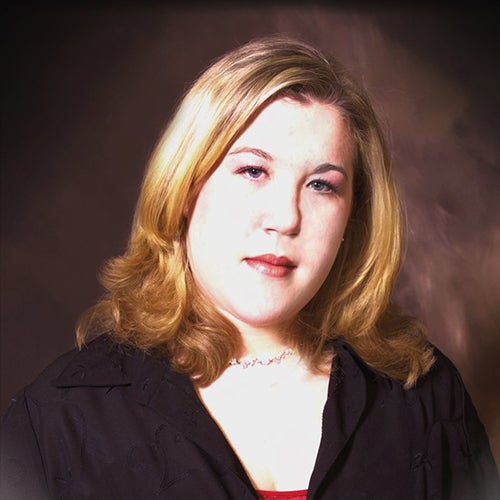 About
Dramatic soprano, Elissa Premerlani Harrigan is a native of Albany, NY. A 2003 graduate of the Purchase College Conservatory of Music, she continued on to receive her Master of Music Degree in vocal performance from the Cleveland Institute of Music in 2005. Since that time, Mrs. Premerlani has performed Handel's Messiah with the Hudson Chamber Opera as a soprano soloist and was later featured in a benefit gala commemorating the 250thbirthday of Mozart. During the summer of 2006, she traveled to Italy, participating in the Daniel Ferro vocal program as a singer at the advanced level. Mrs. Premerlani has been featured as a soprano soloist in several classical works, most notably in the winter of 2006 as part of Albany Pro Musica's emotional production of "Out of the Darkness: Songs of the Holocaust" and in May of 2008, with Niskayuna High School's full scale performance of "Carmina Burana." Mrs. Premerlani performed with Lake George Opera in their acclaimed 2009 production of "Madama Butterfly" and the previous year performed in "La Traviata." In the fall of 2010 she performed in "The Mikado" with C-R Productions. In 2011 she was invited to sing the role of "Mrs. Gobineau" in Hubbard Hall Opera Theater's production of "The Medium." Most recently she had the pleasure of performing the Role of "Serafina" in Capital Opera's production of "Il Campanello." In 2011 Mrs. Harrigan established and directed the Diocesan School Choir. Each year the choir performs at Catholic School events, performs at the Albany Cathedral, the State Capital, as well local community venues. Mrs. Harrigan teaches music full time and is also music ministry director at Notre Dame-Bishop Gibbons School in Schenectady, NY. In her free time she greatly enjoys singing at St. Kateri Church in Schenectady NY, and sitting in for a tune or two with her husband's Band Gordon St. who recently had their song "Motion of the Ocean" chosen as a top song on local radio station EXIT 97.7. Elissa maintains a growing private voice studio in Schenectady, NY  Elissa has the privilege of being an Adjunct voice professor at RPI in Troy, NY. Mrs. Premerlani is a student of noted soprano Mimi O'Neill and has studied with the accomplished mezzo-soprano Lucille Beer.
Publications
The following is a selection of recent publications in Scopus. Elissa Harrigan has 1 indexed publications in the subjects of Physics and Astronomy, and Earth and Planetary Sciences.
Monthly Notices of the Royal Astronomical Society
, 405
, 2010
, pp.1796-1808
.