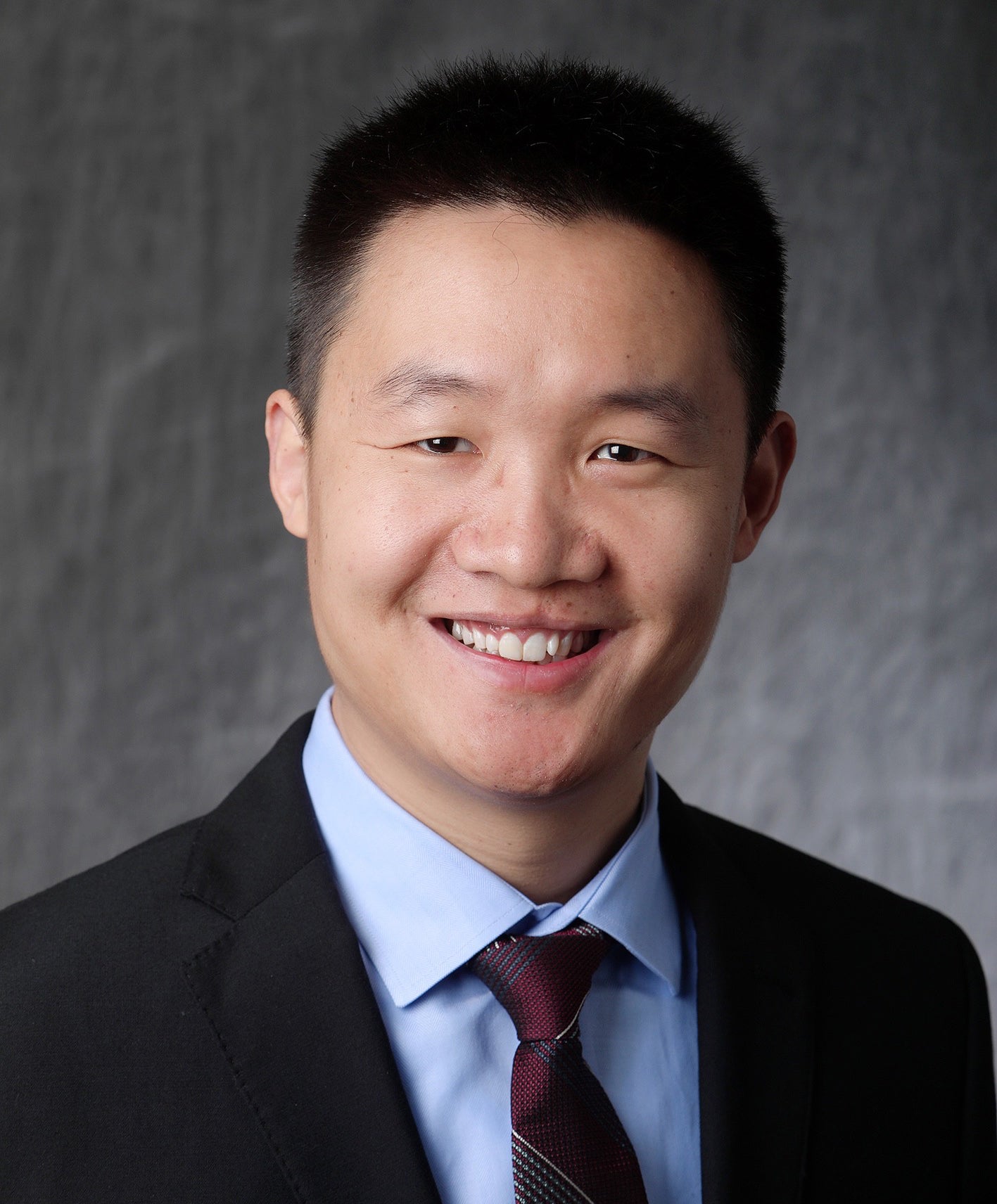 Assistant Professor and Priti and Mukesh Chatter '82 Career Development Chair
Download CV
About
Fudong Han is an assistant professor and Priti and Mukesh Chatter '82 Career Development Chair in Department of Mechanical, Aerospace, and Nuclear Engineering. He received his BS degree in 2009 and his MS degree in 2012, both in Materials Science and Engineering from Shandong University in China, and his PhD degree in Chemical Engineering from University of Maryland College Park where he also did one-year postdoctoral research. He was a guest scientist in the Materials for Energy and Sustainable Development Group at National Institute of Standard and Technology (NIST). His research interests include (i) understanding the fundamental sciences of materials with the aid of advanced characterization techniques, (ii) designing and fabricating new materials with desired properties, and (iii) integrating these materials in electrochemical energy storage devices. He has published more than 70 papers in scientific journals including Nature Energy, Nature Materials, Nature Chemistry, Nature Review Materials, Nature Communications, Science Advances, Joule, Advanced Materials, Energy and Environmental Science. He is a recipient of the NSF CAREER Award, Electrochemical Society Electrodeposition Division Early Career Investigator Award, Electrochemical Society Battery Division Student Research Award, and Materials Research Society Graduate Student Gold Award.
Han research group is always looking for highly motivated undergraduate, graduate, and postdoctoral researchers in mechanical engineering, materials science, chemical engineering, and electrochemistry to join our group. Please contact Dr. Han (hanf2@rpi.edu) for possible opportunities.
Education & Training
PhD, University of Maryland College Park
Research
Primary Research Focus
Advanced Materials for Electrochemical Energy Storage
Teaching
Current Courses
ENGR 1100 Introduction to Engineering Analysis
​This course provides an integrated treatment of Vector Mechanics (Statics) and Linear Algebra. It also emphasizes matrix methods for solving engineering problems. Students will be expected to learn key principles of Statics and Linear Algebra and to demonstrate skills with vector and matrix manipulations. (2019 Fall, 2022 Fall)
​MANE 2710 Thermodynamics
Introduction to thermodynamic systems and interactions, including heat and work. Thermodynamic properties relevant to energy systems. Conservation of energy and the First law for closed and open systems. The Second Law and Entropy with application to common work-using and work-producing systems, including elementary power and refrigeration cycles. (2021 Fall)
MANE 4020/MANE 4740 Thermal and Fluids Engineering Laboratory
​This laboratory course offers a culminating experimental experience in the field of thermal and fluids engineering for MANE students. This course is intended to introduce and familiarize students with a variety of thermodynamic, heat transfer, and fluid flow phenomena in the context of the operation of major pieces of equipment. Both fundamental concepts as well as practical/applied ideas will be explored. (2020 Fall, 2021 Spring)
​​MANE 6962 Electrochemical Energy Storage
Introduction to the physical and chemical fundamentals of materials for electrochemical energy storage. Topics include thermodynamics and kinetics of electrode reactions; principles of electroanalytical techniques including cyclic voltammetry, electrochemical impedance spectroscopy, and galvanostatic intermittent titration; defect equilibria and transport in ion-conducting solids; and advanced material characterization techniques. It also includes applications to conventional and emerging battery technologies. (2022 Spring)
Recognition
Awards & Honors
NSF CAREER Award, 2023
Highly Cited Researcher in Cross-Field by Clarivate, 2022

Electrochemical Society Electrodeposition Division Early Career Investigator Award, 2022

International Society for Solid State Ionics Young Scientist Award Finalist, 2022

Electrochemical Society Battery Division Student Research Award, 2018

Dean's Doctoral Research Award, A. James Clark School of Engineering, 2018

Materials Research Society Graduate Student Gold Award, 2017

NASA Tech Brief Certificate, 2016

All-S.T.A.R. Fellowship, University of Maryland College Park, 2016

Harry K. Wells Fellowship, A. James Clark School of Engineering, 2016

Future Faculty Fellow, A. James Clark School of Engineering, 2016

TA of the Year, Department of Chemical and Biomolecular Engineering, 2014
Publications
The following is a selection of recent publications in Scopus. Fudong Han has 87 indexed publications in the subjects of Materials Science, Energy, Chemistry.
Outreach
Dr. Han's research group has been actively participating research outreach activities to K-12 students through partnerships with Shaker High School and to underrepresented minorities through Rensselaer's Engineering Ambassador and Black Family Technology Awareness Day.