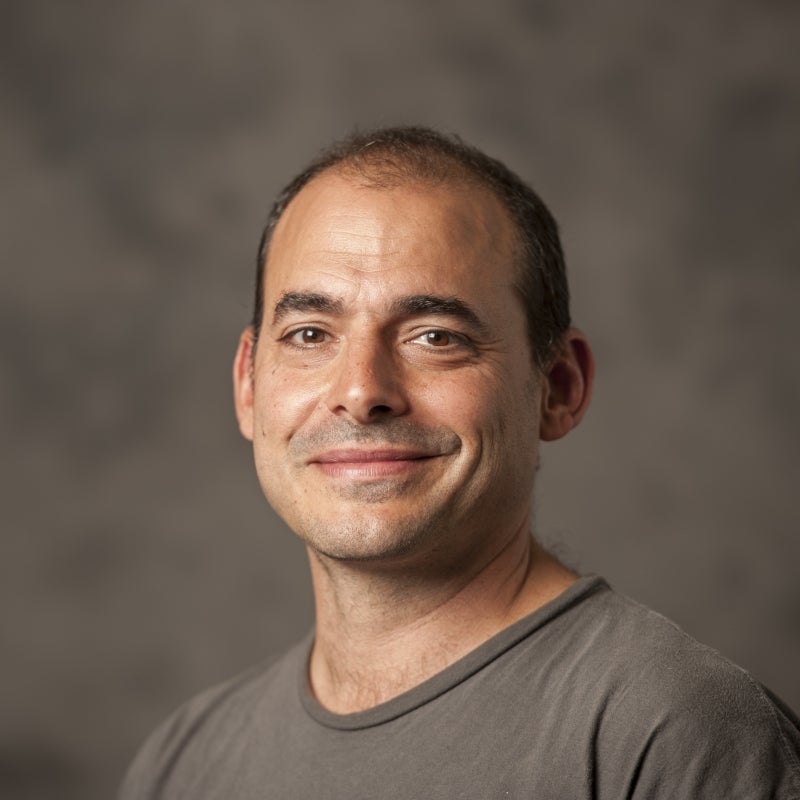 Professor and Graduate Program Director
About
Igor Vamos is a media artist and culture jammer. Vamos is also known as "Mike Bonanno," in his work with The Yes Men, the performance-activist duo that impersonates captains of industry and surprise unsuspecting business audiences with satirical, poignant actions that comment upon pressing social and environmental issues.
"After 10,000 years of a stable climate, the earth has entered a period of great instability," says Vamos. "Because of this, students today will likely face environmental and social problems at a scale and complexity that civilization has yet to witness. It is for this reason that my focus as an educator and a communicator has been to help prepare them to proactively work towards solving these emergent problems, both through applied multi-disciplinary projects that treat the symptoms, and by civic engagement intended to address the root causes."
The Yes Men Fix The World was an official selection of the 2009 Sundance Film Festival and won the Panorama Audience Award at the 2009 Berlin International Film Festival. The movie, which chronicled the hijinks of the Yes Men, earned praise from national and international press and was hailed as "fiendishly amusing" by the Washington Post, while the New York Times said, "It takes some nerve, not to mention diabolical intelligence... to pull off the elaborate pranks devised by the Yes Men."
Vamos is also well-known for his collaborative public art projects such as the Barbie Liberation Organization and the Center For Land Use Interpretation, a non-profit organization dedicated to the increase and dissemination of knowledge about the nature of human interaction with the Earth.
Education & Training
B.A., Studio Art, Reed College
M.F.A., Visual Arts, University of California, San Diego