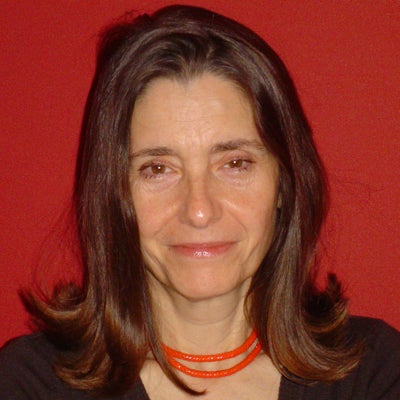 About
Mary Anne Staniszewski investigates culture, art, and media in relation to political and social perspectives.
"I investigate the way we 'invent' things in our cultures, how concepts and institutions emerge, such as art, exhibitions, and race.  Framing such entities historically can reveal how we create not only our cultures, but also our sense of ourselves. This perspective has political implications. By making visible the historical limitations of social conventions and disciplinary discourses, my intention is to  demonstrate how cultures can be changed and transformed."
Staniszewski's major research and writing projects form a "trilogy" of interdisciplinary investigations of modern art and culture as articulations of the modern self. Staniszewski is completing a book on the third area of analysis, which deals with issues of race and slavery. The first book, Believing Is Seeing: Creating the Culture of Art (Penguin USA, 1995; Korean version translated as "This Is Not Art," introduction and Translator, Yiso Bahc, Seoul: Hyunsil Cultural Studies, Hyun Sil Moon Hwayonju, 2000 and 2007) frames art as we know it--that is art for art's sake--as an "invention" of the modern era and a manifestation of the age of the individual and the liberal, democratic, capitalist state.  In the second book, The Power of Display:  A History of Exhibition Installations at the Museum of Modern Art (MIT Press, 1998; Korean translation:  "Preface: The Power of Display 2006," Translator, Kim Sang-kyu et al., Seoul: designLocus, 2007), installations are analyzed as sites for collective rituals that enhance particular notions of subjecthood--in MoMA's case, a U.S. liberal, democratic, capitalist one.
Staniszewski has overseen a number of publications and projects related to the New York City cultural center, Exit Art, which closed in June 2012. She has co-edited with Lauren Rosati the exhibition catalogue, Alternative Histories: New York Art Spaces, 1960-2010 (Exit Art and MIT Press, 2012) and conceived the symposium, Contemporary Slavery, which she organized in collaboration with Exit Art's staff, held on June, 11, 2011 and which was produced in conjunction with Exit Art's 2011 Contemporary Slavery exhibition. Staniszewski was the Director of Exit Art's Curatorial Incubator and was Executive Editor of the curatorial program's catalogue, Signs of Change: Social Movement Cultures 1960s to Now, Editors/Curators, Dara Greenwald and Josh MacPhee (Exit Art and AK Press, 2010).
 
Publications
The following is a selection of recent publications in Scopus. Mary Anne Staniszewski has 3 indexed publications in the subjects of Social Sciences, Arts and Humanities.
Konsthistorisk Tidskrift
, 78
, 2009
, pp.193-203
.
Convergence
, 6
, 2000
, pp.10-16
.