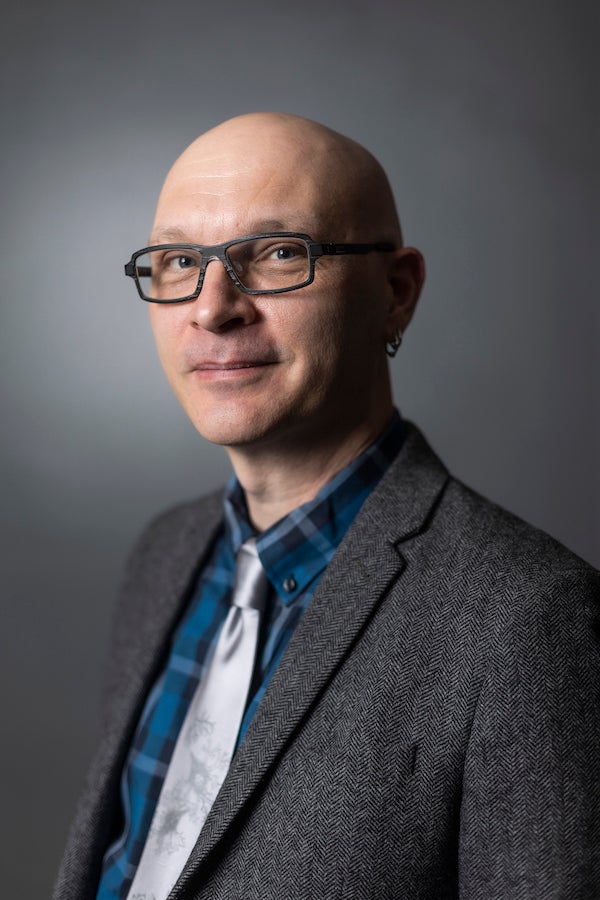 Download CV
About
Matthew Wolf-Meyer is an anthropologist and historian of science and medicine in the U.S. Wolf-Meyer marries ethnographic research with patients, their families, and patient support networks, participant-observation of scientists, clinicians, and health care workers, and archival analysis of scientific monographs and public policies to show how thorny, contemporary problems have developed out of longstanding ideas about health and disease, disability and normalcy, and nature and civilization.
Education & Training
Ph.D., University of Minnesota, Anthropology
M.A., Bowling Green State University, American Cultural Studies
M.A., University of Liverpool, Science Fiction Studies
B.A., Oakland University, English Language and Literature
Research
Matthew Wolf-Meyer's work focuses on medicine, science, and media in the United States, and draws on history, contemporary experiences, and popular representations of health and illness. Across his research, he focuses on how personhood and subjectivity are produced and transformed over the life course. This includes concerns about how the care of children and the elderly reflect cultural expectations of what it means to be normal, how the structure of families and other institutions reflect social concerns, and how attention to experiences of disability and illness can help build more inclusive societies.
His first book, The Slumbering Masses: Sleep, Medicine, and Modern American Life (2012), is the first book-length social scientific study of sleep in the United States, and offers insight into the complex lived realities of disorderly sleepers, the long history of sleep science, and the global impacts of the exportation of American sleep.
His second book, Theory for the World to Come: Speculative Fiction and Apocalyptic Anthropology (2019), is an autoethnographic exploration of speculative fiction as a source of social theory in the context of global and local catastrophes. Building on contemporary debates about the Anthropocene, Theory for the World to Come addresses the shortfalls in imagining livable futures and engages with critical race theory and indigenous futures to articulate an inclusive politics of the future.
Unraveling: Remaking Personhood in a Neurodiverse Age (2020), builds an alternative history of American neuroscience and psychiatry through an engagement with disability memoirs of neurological disorder and the capacities that memoirists see as vital to an inclusive, anti-ableist politics. Unraveling pairs ethnographic research with psy-experts (neuroscientists, psychiatrists, psychoanalysis) with textual and historiographic analysis of a diverse set of popular and scientific writers. It forwards a theory of affective bioethics — drawing on feminist materialist philosophy — as the basis of a posthuman politics of care.
In 2001, along with Davin Heckman, Wolf-Meyer was one of the founding editors of reconstruction: studies in contemporary culture, one of the first Open Access journals. Wolf-Meyer is also a contributing editor to Somatosphere.
Publications
The following is a selection of recent publications in Scopus. Matthew Wolf-Meyer has 26 indexed publications in the subjects of Social Sciences, Medicine, Arts and Humanities.