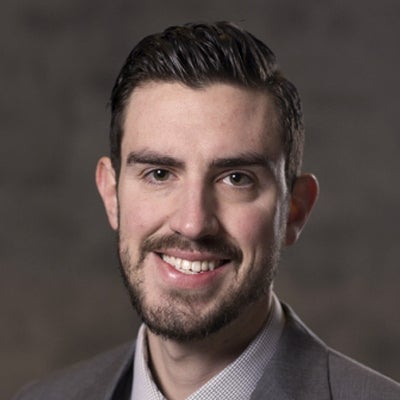 Director of Faculty Development, Instructor Mentor
About
Programs Taught
Mechanical Engineering, Systems Engineering
Bio
Michael Hughes is a mechanical engineer with experience in heat transfer, solar energy, modeling, simulation, and project management (PM). His research is in the application, design, and optimization of luminescent solar concentrators and he enjoys combining his skills in data analytics, computer simulations, and Agile PM principles to address engineering and operations related challenges. Michael's passion for people and change fuel his work. He is energized by each opportunity to engage with motivated professionals furthering their education.
Other Professional Experience
Dissertation: Monte Carlo Simulations of Luminescent Solar Concentrators: A Study Towards Improved Performance
National Science Foundation Innovation Corp, Team Academic Lead
National Science Foundation (NSF) Engineer in Residence in a public high school
NSF Graduate Fellow at the International Institute of Microelectronics (Madrid, Spain)
Researcher: Energy Harvesting Building Envelope
Education & Training
Ph.D., Mechanical Engineering, Rensselaer Polytechnic Institute
B.S., Mechanical Engineering, Rensselaer Polytechnic Institute
Other affililations:
Rensselaer at Work
Research
Other Focus Areas
Mechanical Engineering
Thermal Radiation Heat Transfer
Modeling and Simulation
Solar Energy
Project Management
Publications
The following is a selection of recent publications in Scopus. Michael Hughes has 10 indexed publications in the subjects of Energy, Engineering, Materials Science.