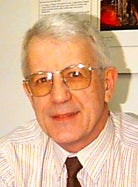 About
Professor Podowski is a former Head of Department of Nuclear Engineering and Engineering Physics at RPI. Currently he serves as: Director of Center for Multiphase Research, Head of Nuclear Safety Review Board, Academic Director of Program for Graduated of Navy Nuclear Power School, and Director of GNEP University Consortium.He has served as technical expert to the International Atomic Energy Commission (IAEA), DOE, NRC, NASA and DOH&HS. He performed consulting work to numerous industrial organizations and governmental agencies, both in the US and internationally.He authored or co-authored over 260 technical publications, including 7 books/book chapters and 50 journal articles. He also served as Chairman and Scientific Committee Member for numerous international conferences, and as keynote and invited seminar speaker. He is Follow of American Nuclear Society and Member of American Society of Mechanical Engineers and American Institute of Chemical Engineers.
Education & Training
Ph.D. Warsaw University of Technology
Research
Other Focus Areas
Two-Phase Flow and Heat Transfer, Reactor Dynamics and Safety, System Stability, Applied Mathematics
Publications
The following is a selection of recent publications in Scopus. Michael Z. Podowski has 140 indexed publications in the subjects of Engineering, Energy, Physics and Astronomy.