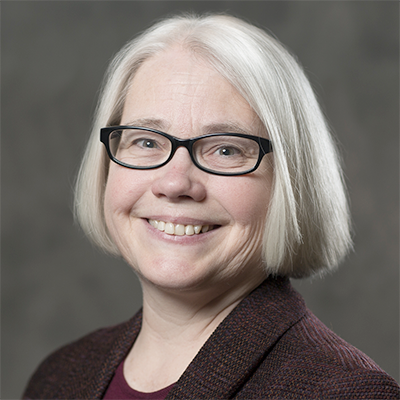 About
Professor Nancy Campbell is the Department Head in the Department of Science and Technology Studies. She is a historian of science, technology, and medicine who focuses on legal and illegal drugs, drug science, policy, and treatment, harm reduction, and gender and addiction. Her most recent book is OD: Naloxone and the Politics of Overdose (MIT Press, 2020).
"How have ideas about drugs and drug addiction changed over time? What do we know about drug addiction, and how do we know it? Why do we have the drug policies that we do?" said Campbell. "We consider some drugs to cause social problems, and others to solve them. Often we are talking about the same molecules—the differences lie in who uses them and how they do so. My research centers on scientific communities who make knowledge about drugs, and interactions between scientists, treatment providers, policymakers, patient advocates—and drug users themselves."
Campbell also studies the ethics of human subjects research; social movements; and the fruitful convergence between neuroscience and addiction research. She has published two books on gender: Gendering Addiction: The Politics of Drug Treatment in a Neurochemical World with Elizabeth Ettorre (Palgrave, 2011) and her first book, Using Women: Gender, Drug Policy, and Social Justice (Routledge, 2000), which was about how drug-using women figured in drug policy discourse from the 1910s to the 1990s.
Campbell and co-authors JP Olsen and Luke Walden published a visual history of the federal drug treatment hospital in Lexington, Kentucky, titled The Narcotic Farm: The Rise and Fall of America's First Prison for Drug Addicts (Harry N. Abrams, Inc., 2008). Campbell also appeared in Olsen and Walden's 2007 documentary, The Narcotic Farm, and she often speaks on radio shows about the relevance of this project to current drug treatment.
Campbell's scholarly book on the history of the formative science conducted by the laboratory at The Narcotic Farm, which was called the Addiction Research Center and is now the intramural research program of the National Institute on Drug Abuse, is titled Discovering Addiction: The Science and Politics of Substance Abuse Research (University of Michigan Press, 2007).
With Joseph Spillane she created the Oral History of Substance Abuse Research Project, funded by the National Science Foundation, the College on Problems of Drug Dependence, and the University of Michigan Substance Abuse Research Center. In 2009 she received the Media Award from the College on Problems of Drug Dependence for her work on the history of the science of addiction research and treatment.
Education & Training
Ph.D., History of Consciousness Program, University of California Santa Cruz
MA, English, University of Washington
BA, English, Bucknell University
Publications
The following is a selection of recent publications in Scopus. Nancy Campbell has 48 indexed publications in the subjects of Medicine, Social Sciences, Arts and Humanities.