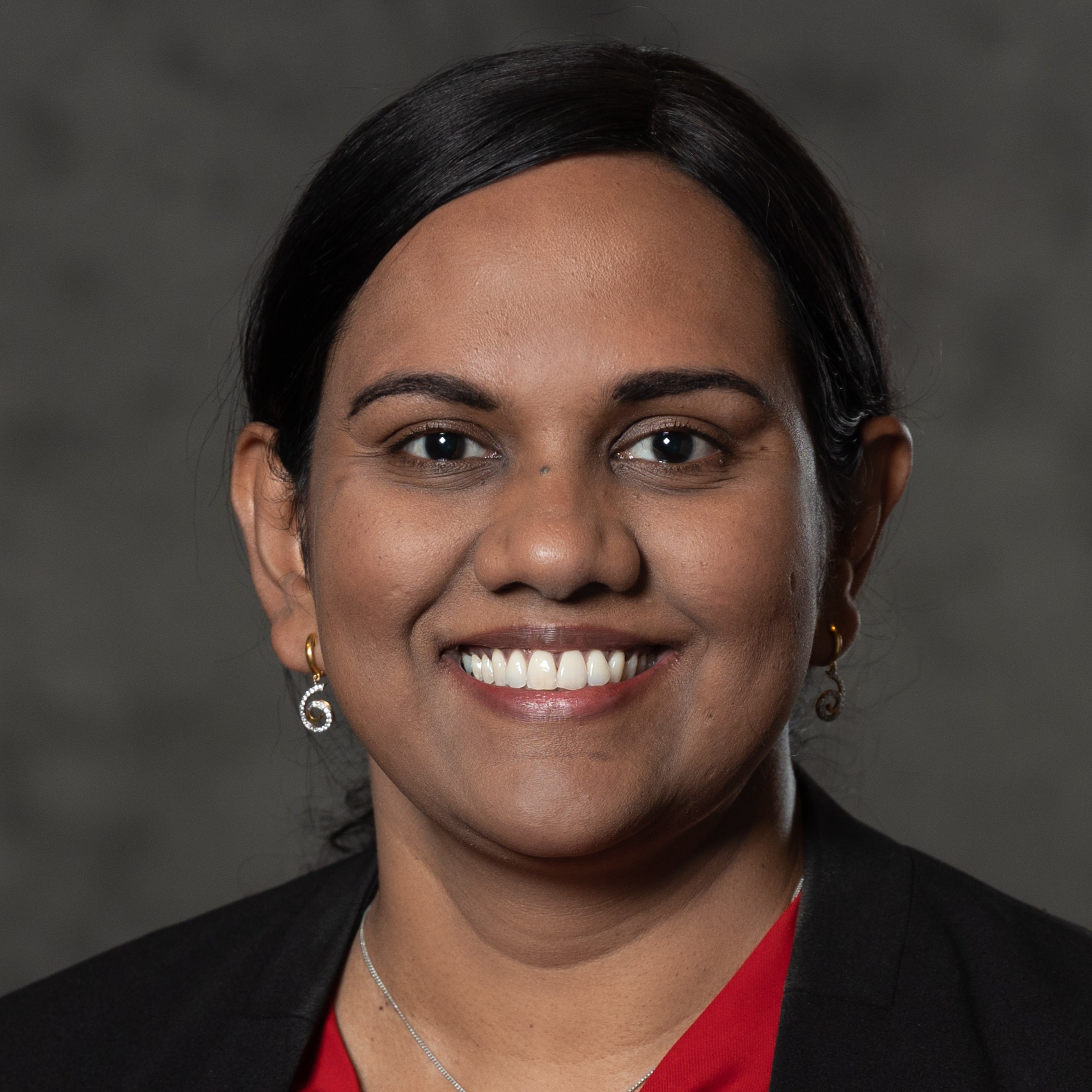 MRC 330C

0000-0001-8518-917X
Download CV
About
Oshani Seneviratne is an Assistant Professor in Computer Science. She was previously the Director of Health Data Research at the Rensselaer Institute for Data Exploration and Applications. Oshani obtained her S.M. and Ph.D. degrees in Computer Science from the Massachusetts Institute of Technology (MIT) under the supervision of Sir Tim Berners-Lee, the inventor of the World Wide Web. Before Rensselaer, Oshani worked at Oracle, specializing in knowledge representation, provenance, and healthcare-related research. Her research interests span decentralized systems (web and blockchain), knowledge graphs, artificial intelligence, and health informatics. 
Education & Training
Ph.D. in Computer Science, MIT

S.M. in 

in Computer Science, MIT

B.Sc. (Hons) in Computer Science and Engineering, University of Moratuwa, Sri Lanka
Research
Primary Research Focus
Decentralized Systems
Teaching
Courses:

AI and Blockchain, 2023 Spring & Fall, 2022 Fall

AI in Fact and Fiction, 2023 Fall, 2020 & 2021 summers

MIT Global Startup Labs, 2011 and 2012 summers

Introduction to Computer Science at MIT Women's Technology Program; 2010 summer

Guest Lectures:

Advanced Financial Technologies, 2021 Spring

Predictive Modeling, 2020 Spring

Data Science 2019 Spring, 2019 Fall, 2020 Spring, 2020 Fall, 2021 Spring, 2021 Fall, 2022 Spring

XInformatics; 2019 Spring, 2020 Spring, 2021 Spring, 2022 Spring

Introduction to Artificial Intelligence; 2019 Spring

Ontology Engineering, Data Science, and Web Systems classes; 2018 Fall

Cognitive Computing; 2018 and 2019 Spring
Current Courses
AI and Blockchain, Fall 2022
Recognition
Oshani's work has been featured in the following news articles.
"Rensselaer Researchers Work To Avoid Future FTX Debacles,"

https://news.rpi.edu/content/2023/01/10/rensselaer-researchers-work-avoid-future-ftx-debacles

, January 2023 

"Rensselaer To Advance Blockchain Tech With $360k Grant,"

https://news.rpi.edu/content/2022/08/30/rensselaer-advance-blockchain-tech-360k-grant

, September 2022

"Rensselaer Polytechnic Institute to Co-chair Symposium on AI for Social Good",

https://news.rpi.edu/approach/2019/10/30

, October 2019

"Rensselaer Researchers Use Blockchain to Boost Medical Image Sharing",

https://hitinfrastructure.com/news/rensselaer-researchers-use-blockchain-to-boost-medical-image-sharing

, June 2019

"Delving Deep Into Artificial Intelligence," https://magazine.rpi.edu/feature/delving-deep-into-artificial-intelligence

"Who's Using Your Data?" MIT News June 2014, and MIT Technology Review, August 2014

"How 'HTTP with Accountability' Will Let You Track Who Uses Your Data", Motherboard, Vice.com, June 2014

"Accountable HTTP Seeks to increase data privacy through transparency", ITWorld, June 2014
Awards & Honors
Best Resource Paper Award at the 19th International Semantic Web Conference 2020 for Explanation Ontology: A Model of Explanations for User-Centered AI; Shruthi Chari, Oshani Seneviratne, Daniel M. Gruen ,  Morgan A. Foreman , Amar K. Das, Deborah L. McGuinness Best Use of Data Award, NASA Space Apps Challenge 2016
Gamechanger | Best Out of the Box Prize for "EMSights: Emergency Medicine Insights" at the FHIR @hack 2021
Best Communications App, May 2014, Public Safety and Emergency Preparedness, AT&T Mobile App Hackathon, Washington DC
Best Computing and Most Technically Interesting Project Award, Big Travel Data Hackathon 2013, Boston MA
Key Scientific Challenge Winner 2011, Yahoo Research
World Wide Web Travel Awards 2009 and 2011 by Google Inc.
Grace Hopper Scholarship Award 2005 (as an undergraduate at the University of Moratuwa, Sri Lanka) and 2011 (as a Ph.D. student at MIT) from the Anita Borg Institute
Presentations & Appearances
Distributed Ledger Technologies:
"Social Computing and Blockchain: From Incentive Mechanisms to Computer-supported Cooperative Work," 3rd International Conference of Social Computing, December 2021.

"Spark Webinar: An Introduction to Research Opportunities in Distributed Ledger Technologies." Hosted by Prof. Suranga Nanayakkara; December 2020; https://www.youtube.com/watch?v=scpvQl86xdA

"Decentralized Applications Augmented with Learning and Semantics"

Deakin University, Melbourne Australia; November 2019; Hosted by Dr. Niroshinie Fernando, and Dr. Jong Jeong

University of Auckland SoCS Seminar; October 2019; Hosted by Prof. Danielle Lottridge and Prof. Rizwan Asghar

"Building Smart Trustworthy Decentralized Applications", DePaul University's Computer Science Colloquiu; Hosted by by Prof. Isuru Godage, September 2019

"Smart Contracts in Financial Applications", Rensselaer Polytechnic Institute's Center for Financial Studies (CFS) Quantitative Finance Workshop 2019; Hosted by Prof. Aparna Gupta, September 2019
Privacy and Transparency on the Web:
"Enabling Appropriate Use of Information on the Web", Harvey Mudd College Computer Science Colloquium ; Hosted by Prof. Robert Keller and Prof. Yi-Chieh Wu, April 2017

 "Healthcare Privacy and Intellectual Property Rights Protection with Information Accountability", at Data Privacy Lab, Harvard University, May 2014

"Who? What? When? Where and Why? Towards Transparent Healthcare Applications" at 2014 EITA Conference on New Media and Biomedical Research at MIT, August 2014

"Accountable Systems" at TWed RPI, April 2014

"Transparent Web Systems" at Amazon PhD Symposium, November 2013

"Decentralized Provenance Management for User Managed Access" for the IETF OAuth 2.0 working group, November 2013

"Policy Aware Content Reuse" at Emerging Information and Technology Association – Young Investigator Conference, August 2013

"Accountable Web Protocols" at Library of Congress, May 2012

"Addressing and Identifying Privacy Leakage from Query Logs: An Accountability Approach" at Microsoft Research, June 2011

"Detecting Creative Commons Attribution License Violations on Flickr Images on the World Wide Web" at the Creative Commons Summit, December 2008
Knowledge Graphs:
"FoodKG: A Semantics Driven Knowledge Graph for Food Recommendations," IEEE Big Data 2019 Workshop on Big Food and Nutrition Data Management Analysis, December 09, 2019

"Enabling Trust in Clinical Decision Support Recommendations through Semantics," University of Melbourne, Melbourne Australia; November 2019; Hosted by Prof. Karin Verspoor

"RDF-Powered Dialog Systems," TWed RPI, October 2017
Mobile Application Development:
"Linked Data Connections" at MIT App Inventor Summit, July 2013

"Android Application Development" at Google DevFest, Manila, Philippines, Aug 2012
Community Outreach:
Keynote Speech at "Computer Science for All Girls," Auburn University, Alabama, July 2013
Panels:
Technology Enablers for Financial Instruments

at IEEE Services 2021 Conference, Sep 9 2021 virtual)

MIT Electrical Engineering and Computer Science Alumni Panel, organized by Prof. Leslie Kolodziejski, March 6 2021 (virtual)

AI for Humanitarian Technologies and Disaster Management at the AAAI AI for Social Good Fall 2020 symposium, Nov 14 2020 (virtual)

AI for Healthcare at the AAAI AI for Social Good Fall 2020 symposium, Nov 13 2020 (virtual)

Expert Panel on Semantic Machine Learning at IEEE International Conference on Semantic Computing 2019, Newport Beach CA, Feb 01 2019

 "The Future of Blockchain", Expert Panel at the Rensselaer Silicon Valley Executive Council moderated by Dean Curt Breneman; San Jose CA; Dec 5 2018; Link: https://giving.rpi.edu/western-digital-rensselaer-panel-discussion-blockchain

"Applying lessons learnt from Web Science Research to Blockchain Research", Closing Panel at the

10 years of Web Science: Closing the Loop

, Dagstuhl Workshop, June 2018
Publications
The following is a selection of recent publications in Scopus. Oshani Seneviratne has 71 indexed publications in the subjects of Computer Science, Mathematics, Decision Sciences.