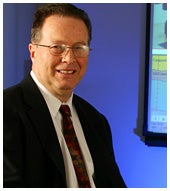 Institute Professor Emeritus
About
Dr. Dobry's research interests include soil dynamics, geotechnical earthquake engineering and geotechnical dynamic centrifuge testing. He was a leading participant of the group that wrote the new seismic provisions on local site amplification in the 1990's now incorporated in U.S. building codes. He is one o, one of 15 interconnected experimental nodes funded by NSF to revolutionize earthquake engineering research in the U.S. He has written more than 200 technical papers and research reports and has directed 40 PhD and MS theses at Rensselaer.
Research
Other Focus Areas
Soil Mechanics, Geotechnical, Earthquakes, Simulation
Publications
The following is a selection of recent publications in Scopus. Ricardo Dobry has 124 indexed publications in the subjects of Earth and Planetary Sciences, Engineering, and Environmental Science.