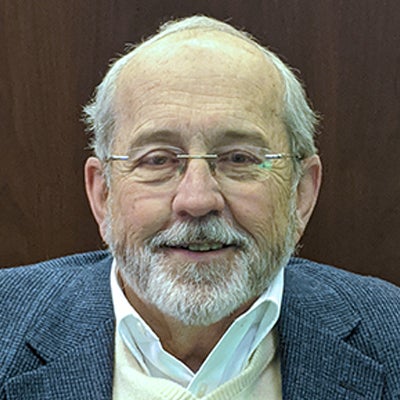 Instructor Mentor, Program Coordinator
About
Programs Taught
MBA for Professionals, Systems Engineering and Technology Management
Bio
In Tom's 45-year career, he has held CFO positions at several start-up manufacturers in the aerospace and chemical industries, as well as positions in operations, finance, and general management.  
In addition, Tom served as Managing Director of a technical education enterprise with an emphasis in West Africa. Among their clients were the Central Bank of Nigeria, the Nigerian National Petroleum Corporation, and the Economic and Financial Crimes Commission of the Federal Republic of Nigeria.  
Presently, Tom is Senior Associate at the Essex Group, a consultancy firm specializing in strategic thinking and planning, management development, and change management and leadership. Their clients range from the Fortune 250 to manufacturers, service and financial institutions, retailers, labor unions and government. 
At RPI, Tom enjoys engaging with professionals as they apply new knowledge to the complexities of management science at work.  
Other Professional Experience
The Essex Management Center – Managing Director of Developing Nations
The Essex Group – Senior Associate, Strategic Thinking, Planning and Management Development
The Abbott Group – Principal
Beloit Corporation's Lenox Division – Director of Finance and Planning
Phonon Corporation – Controller 
Education & Training
Ed.D., Creighton University
MBA, University of Pittsburgh
B.A., Economics, Boston College
Research
Other Focus Areas
Operations, Finance and General Management Consulting
Venture Capital Relationships, Negotiation, International Joint Ventures and Financial Controls Implementation Management
Construction Project Management and Industrial Market Research
Teaching
Current Courses
Systems Engineering and Technology Management
Other Professional Experiences
The Essex Management Center – Managing Director of Developing Nations
The Essex Group – Strategic Thinking, Planning and Management Development
The Abbott Group – Principal
Beloit Corporation's Lenox Division – Director of Finance and Planning
Phonon Corporation – Controller
Post University – Business Administration Program Chair/Associate Faculty
Southern Connecticut State University – Adjunct Lecturer