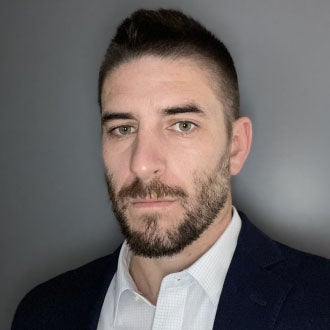 Associate Professor and Director of the M.S. and MBA Programs
About
Professor Clark's research focuses on financial intermediation and risk management with an emphasis on machine learning. He currently teaches several quantitative finance courses including Financial Computation and Simulation and Advanced AI/ML for Finance. Dr. Clark's work has been published in the Journal of Banking and Finance, Journal of Financial Stability, Quantitative Finance, and Operations Research Letters. He has been quoted in the U.S. News & World Report, the Times Union, and WalletHub.
Education & Training
Ph.D. in Finance, Rensselaer Polytechnic Institute
MBA, Clarkson University
M.E. in Mechanical Engineering, Clarkson University
B.S. in Biomedical Engineering, Rensselaer Polytechnic Institute
Research
Other Focus Areas
Machine Learning, Banking, Operational Risk, Risk Management, Capital Structure
Publications
The following is a selection of recent publications in Scopus. Brian Clark has 7 indexed publications in the subjects of Economics, Econometrics and Finance, Computer Science, and Engineering.