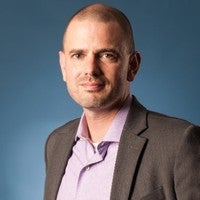 Associate Professor and Academic Director, Severino Center for Technological Entrepreneurship
About
Professor Kuruzovich's course on database management integrates the technical challenges of managing data with the business challenges of deriving value through statistical analysis, visualization, and data mining.
Professor Kuruzovich's research broadly examines the means through which both individuals and organizations derive value from information systems and focuses on the intersection between information systems and marketing. His research has been published in leading academic journals including the Journal of Marketing, Information Systems Research, and Organizational Behavior and Human Decision Processes.
 
Professor Kuruzovich's previous work experience includes consulting experience with numerous Fortune 500 companies and several high-technology startups.
Other affililations:
Information Technology and Web Science
Research
Other Focus Areas
Information Systems, Electronic Commerce, Database Management, Management Information Systems, Organizational Research Methodologies
Publications
The following is a selection of recent publications in Scopus. Jason Kuruzovich has 25 indexed publications in the subjects of Computer Science, Business, Management and Accounting, Medicine.