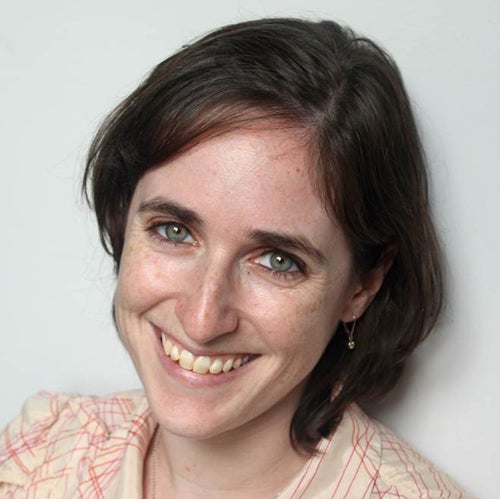 Richard Baruch M.D. Career Development Chair & Associate Department Head
CBIS 2137

0000-0002-1085-9391
About
Dr. Jennifer Hurley received her B.S. from Juniata College in 2004 in molecular biology. She did her Ph.D. at Rutgers/UMDNJ with Drs. Nancy Woychik and Masayori Inouye, studying the function of Toxin-Antitoxin modules in bacteria. She was recognized by the American Society for Biochemistry and Molecular Biology for excellence in research for her study of the HigBA toxin-antitoxin module. Jennifer did her Postdoctoral fellowship at the Geisel School of Medicine at Dartmouth with Drs. Jay Dunlap and Jennifer Loros, investigating the relationship between the core proteins and the output of the circadian clock in Neurospora. Her Fellowship was funded by the Ruth Kirschstein National Research Service Award from the National Institute of General Medical Sciences and she received a Perkins award for her contributions to Neurospora research. Dr. Hurley joined the Department of Biological Sciences at Rensselaer Polytechnic Institute in 2015. Her lab has received the 2020 Junior Faculty Research Award from the School of Science at RPI, the 2020 Society for Research in Biological Rhythms Junior Faculty Research Award, the Beadle and Tatum Award from the Neurospora Society, and NIH MIRA award and an NSF CAREER award.
Education & Training
Ph.D. Rutgers/University of Medicine & Dentistry of New Jersey, 2009 - Molecular Genetics, Microbiology and Immunology
B.S. Juniata College, 2004 - Molecular Biology and Political Science
Postdoctoral Research & Training
Postdoctoral Fellow, Dartmouth Medical School, 2009-2015 - Genetics/Biochemistry
Research
Dr. Hurley's research focus is on the fundamental mechanisms underlying circadian rhythms. Circadian rhythms are an important component in understanding how organisms function within the photoperiodic world that we live in; defects in the circadian clock or disruptions in circadian rhythms are linked to a wide range of sleep, metabolic and psychological disorders in humans. Her lab investigates the relationship between the core clock mechanism and the output that the clock controls using a combination of molecular genetics and biochemical techniques as well as a biostatistical/computational approach using whole genome scale data. Her lab has been awarded the Society for Research on Biological Rhythms Junior Faculty Research Award as well as the Rensselaer School of Science Junior Faculty Research Award.
Primary Research Focus
Circadian Biology
Other Focus Areas
Neurospora, Macrophages, Immunology, Protein Structure/Function Relationships, Systems Biology, Ecology
Teaching
Current Courses
BIOL/BCBP 4660/6650 - The Biology of Systems
This course is designed to be a first course in the study of "systems biology", to introduce students to the field, the experimental and computational methods that are used within it, and the type of insights that the field can provide to biology. To fully appreciate the complexity of living systems, researchers gather systematic, quantitative measurements of a system's components using cutting-edge omics techniques. In addition, researchers also leverage computing power to describe, model, and predict dynamic behaviors that could otherwise not be perceived in such large scale omics data. Along with these topics, students will learn to critically read current scientific literature. This class is taught each spring.
BIOL/BCBP 4240/6240 - Current Topics in Circadian Biology
This is an in-depth study of current papers within the broad field of Circadian Biology. Students will read and critique primary papers, present current research articles, and lead critical discussions.
Recognition
Awards & Honors
2005-2006 National Research Service Award, National Institute of Health – predoctoral – T32
2009 Excellence in Research, American Society of Biochemistry and Molecular Biology
2010-2012 National Research Service Award, National Institute of Health – postdoctoral – F32
2013 Excellence in Research, Gordon Research Conference Chronobiology
2015 Perkins Award, Genetics Society of America
2018 Richard Baruch M.D. Chair of Biological Sciences
2018 NIH MIRA Award
2020 Rensselaer School of Science Early Career Research Award
2020 Society of Research in Biological Rhythms Directors Award for Early Career Research
2021 NSF Career Award
2021 Beadle and Tatum Award from the Neurospora Policy Committee
2023 NIH MIRA Award
Publications
The following is a selection of recent publications in Scopus. Jennifer Hurley has 35 indexed publications in the subjects of Biochemistry, Genetics and Molecular Biology, Medicine, Computer Science.
The Hurley Laboratory
The goals of the Hurley lab are three fold; 1) to understand how the core mechanism of the clock influences output by investigating the unstructured nature of the negative arm proteins, 2) to precisely define the output of the clock to determine the consequences of disrupted circadian rhythms and 3) to determine how environmental factors affect the clock. To complete these studies, we use a combination of state of the art molecular genetic and biochemical techniques, real time in vivo bioluminescence tracking, as well as a biostatistical/computational approach using whole genome scale data. We perform our studies in the model organisms, Mus Musculus (the mouse), Daphnia Pulex (the water flea), and Neurospora crassa (a bread mold).
http://homepages.rpi.edu/~hurlej2/
https://twitter.com/jennifermhurley