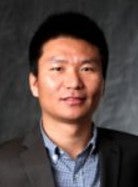 About
Education & Training
Postdoc in Applied Physics at Harvard University, 2014. Ph.D. in Materials Science at the University of Wisconsin at Madison in 2012. M.S. in Mechanical Engineering at the University of Missouri at Columbia in 2008. B.S. in Materials Science and Engineering at Xi'an Jiaotong University in China in 2006.
Research
Other Focus Areas
Epitaxy
Optoelectronic materials
Spintronics
Symmetry engineering
Correlated materials and devices
Neuromorphic devices
Polar materials
Publications
The following is a selection of recent publications in Scopus. Jian Shi has 93 indexed publications in the subjects of Materials Science, Physics and Astronomy, and Chemistry.