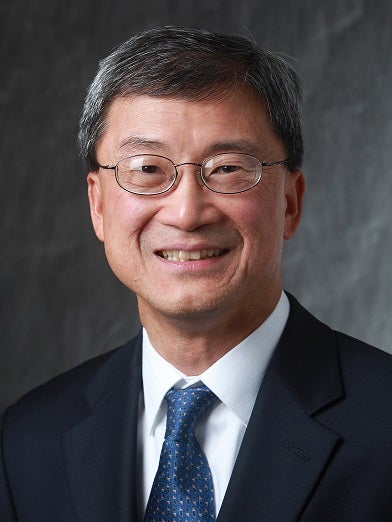 About
Education & Training
BSEE, B. Math           University of Minnesota, Minneapolis-St. Paul          
M.S. (EE)                   University of Illinois, Urbana-Champaign                 
Ph.D. (EE)                  University of Illinois, Urbana-Champaign                 
Research
Large-scale power system analysis, power system damping control, synchrophasor technology, control of renewable resources
Primary Research Focus
Power system dynamics and control
Other Focus Areas
Web simulator, Voltage-sourced, Voltage stability analysis, Voltage and power dispatch, UPFC, Sensitivity analysis, Rated-capacity operation, Loadflow models, IPFC, GUPFC, FACTS controllers, EPRI, Dynamic models, Dispatch strategies, Damping control, CSC, Converter based, Computational tools
Recognition
1992 Fellow, Institute of Electrical and Electronics Engineering (IEEE)
2017 Member of US National Academy of Engineering (NAE)
2020 Foreign Fellow, Chinese Society of Electrical Engineering (CSEE)
Awards & Honors
1979 Donald P. Eckman Award from American Automatic Control Council for outstanding contributions to control engineering by a young engineer.
1980 General Electric Power System and Technology Division Young Engineer Award
1997 IEEE Control Systems Society - Control Systems Technology Award for "pioneering contributions to time-scale analysis of large power systems."
2014 IEEE Power and Energy Society Charles Concordia Power System Engineering Award, citation: for the development of analysis techniques and innovative control and measurement systems to improve power system performance and reliability.
2016 RPI School of Engineering, Outstanding Professor Award
2018 Rensselaer Polytechnic Institute, William H. Wiley 1866 Distinguished Faculty Award
2020 R&D 100 Award for the development of Large-System Testbed
2021 Appointed Distinguished Visiting Professor, Tsinghua University, Beijing, China, July 2021 – June 2024
2021 Winner, RPI Team, North American Synchrophasor Initiative (NASPI) Oscillation Source Location Contest
2022 IEEE Power and Energy Society Outstanding Power Engineering Education Award, citation: For Contributions to mentorship and education on power system stability and control
Publications
Books published:
D. K. Frederick and J. H. Chow, Feedback Control Systems Problems Book Using MATLAB and Control System Toolbox, PWS Publishers, 1995.
D. K. Frederick and J. H. Chow, Feedback Control Problems using MATLAB and the Control System Toolbox, 2nd Edition, Brooks/Cole Thomson Learning, 1999.
J. H. Chow, D. K. Frederick, and N. W. Chbat, Discrete-time Control Problems using MATLAB and The Control System Toolbox, Brooks/Cole, 2003.
P. W. Sauer, M. A. Pai, and J. H. Chow, Power System Dynamics and Stability with Synchrophasor Measurement and Power System Toolbox, second edition, Wiley-IEEE Press, 2017. 
Joe H. Chow and Juan Sanchez-Gasca, Power System Modeling, Computation, and Control, Wiley-IEEE Press, 2020. 
Monographs published:
J. H. Chow, G. Peponides, P. V. Kokotovic, B. Avramovic, and J. R. Winkelman, Time-Scale Modeling of Dynamic Networks with Applications to Power Systems, Lecture Notes in Control and Information Sciences, 46, Springer-Verlag, New York, 1982; editor and principal author.
J. H. Chow, editor and author/coauthor of 5 of 10 articles, Power System Coherency and Model Reduction, Springer, 2013.
The following is a selection of recent publications in Scopus. Joe Chow has 276 indexed publications in the subjects of Engineering, Energy, Computer Science.