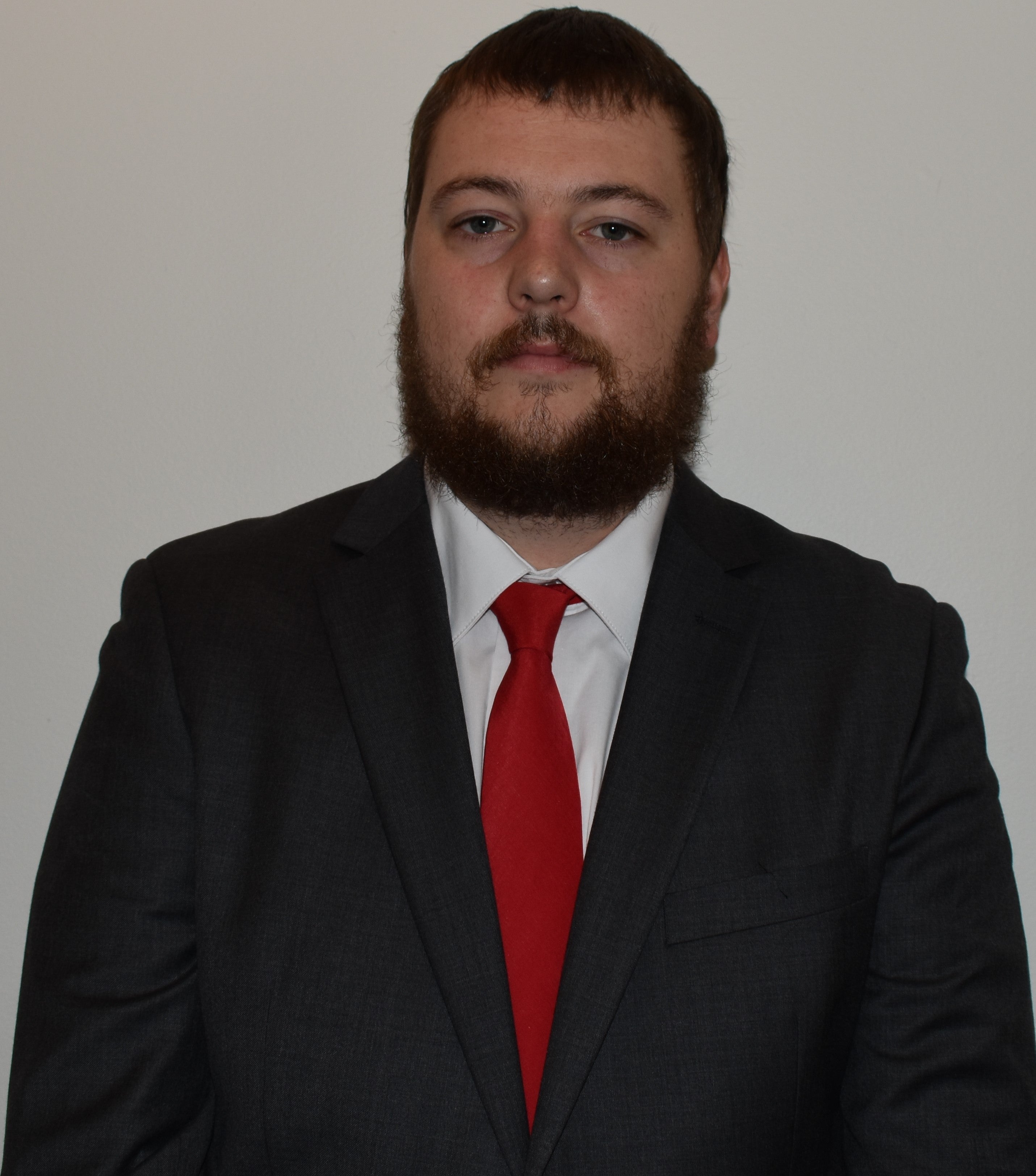 OFFICE: MRC 307

0000-0003-1505-3693
About
Dr. Jonathan Stetler earned his Ph.D. in Biology from Rensselaer Polytechnic Institute where he studied the long-term effects of environmental changes on aquatic ecosystems. Dr. Stetler is currently a Lecturer in the Department of Biological Sciences where he aims to incorporate real-world data sets into the classroom whenever possible. Dr. Stetler has extensive experience working with large data sets and recently published a comprehensive long-term limnological data set of over 400 lakes across the world. Dr. Stetler is excited to introduce students to these large data sets in the classroom. Dr. Stetler is also interested in collaborating with small not-for-profit organizations to conduct research and create scientific outreach materials geared towards the general public. Dr. Stetler is currently collaborating with science communicators at the Cary Institute of Ecosystem Studies to develop a variety of outreach materials focused on water quality issues.
https://www.caryinstitute.org/news-insights/guide/lake-browning-exploring-ecological-puzzle
Dr. Stetler also collaborates with the Ausable River Association to maintain a high-frequency environmental sensor network in Mirror Lake in Lake Placid, New York. He recently completed four interpretative signs around Mirror Lake. Read more here: https://www.ausableriver.org/blog/new-educational-signs-installed-around-mirror-lake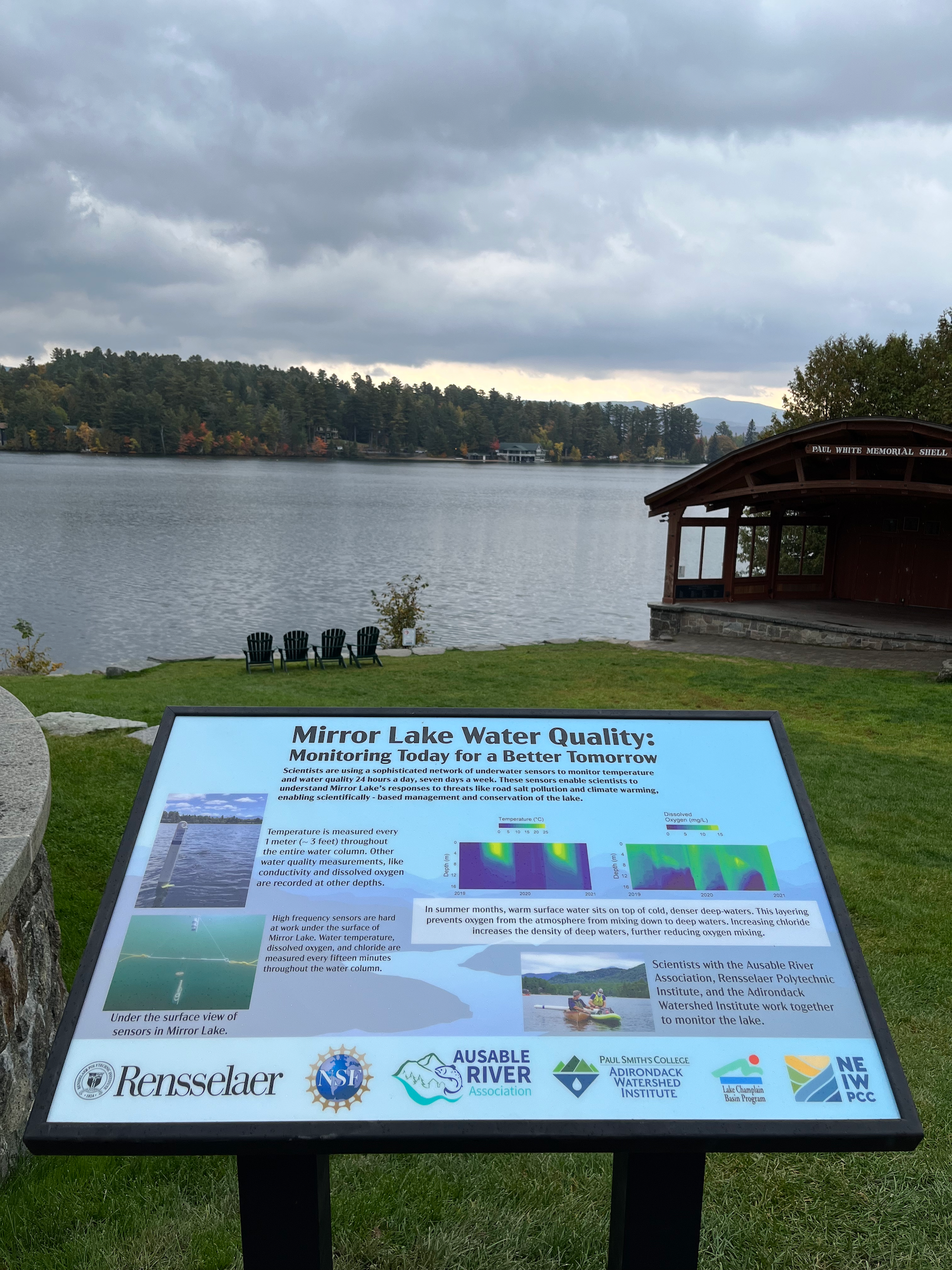 I occasionally have opportunities for students to gain research experience and participate in RPI's undergraduate research program for credit. Recent projects have focused on the ponds at Grafton Lakes State Park near campus. Typically, I look for one student in the summer to assist with field work on the ponds. During the fall and spring, I look for students to assist with laboratory work and data analysis. These research experiences culminate in a written report.
A few recent recent projects:
Erin Thomas (Summer 2022). Erin participated in RPI's Undergraduate Research Program for credit. Erin assisted with the monitoring and data analysis of nearby water bodies at Grafton Lakes State Park. Erin published her data in the  Environmental Data Initiative. Erin learned skills in environmental field sampling and data analysis. Erin discovered a newfound passion for coding and is hoping to continue computational biology research in the future. https://doi.org/10.6073/pasta/a85f6d3bf8448d5dffe9aa3b99edf995   
Denzell Dixon (Fall 2022). Denzell participated in RPI's Undergraduate Research Program for credit. Denzell analyzed data from Lakes in the National Ecological Observatory network and three lakes in the Poconos to investigate various methods for estimating water clarity. Denzell presented his research to scientist at the Darrin Freshwater Institute in Winter and is hopeful to present his research at RPI's Undergraduate Research Forum in Spring 2023.
Erin Barnes (Fall 2022). Erin participated in RPI's Undergraduate Research Program for credit. Erin created three interpretive signs that will be placed at Lacawac Sanctuary as part of a Lake Interpretive Trail.
Please email me to discuss potential projects.
A full list of publications can be found at: https://scholar.google.com/citations?user=XeqeG6YAAAAJ&hl=en
Education & Training
Ph.D. Biology, Rensselaer Polytechnic Institute
B.S. Fisheries and Wildlife Sciences, Paul Smith's College
Teaching
Office Hours
Please email me to set up a time. In person and web ex meetings are available.
Current Courses
BIOL 1010 INTRODUCTION TO BIOLOGY 
Course Description: Introduction to biological systems. Discussion of problems associated with biological organization, scaling, and hierarchy. Major topics covered include evolution, genetics and medicine, and ecology. The course considers the biological components of various environmental, social, and individual problems. Course is taught using both traditional and research-based pedagogical methods. Prerequisites/Corequisites: BIOL 1015 Introduction to Biology Laboratory is a corequisite. When Offered: Fall, spring, and summer terms annually. Credit Hours: 3
BIOL 1015 INTRODUCTION TO BIOLOGY LABORATORY
The goal of this laboratory course is to learn about biology through hands-on, project-based lab activities that engage students in actual biology experiments and procedures - learning biology by actually doing biology. Prerequisites/Corequisites: Corequisite: BIOL 1010 Introduction to Biology. When Offered: Fall, spring and summer terms annually. Credit Hours: 1
* I redesigned my lab section to focus on computational analysis of biological data.
BIOL 4200 BIOSTATISTICS
An introduction to the concepts and techniques of modern statistics. Computer-based, in-class sessions will emphasize hands-on application of statistical techniques using data and examples drawn from the biological and medical sciences. Pre-class, online exercises will prepare students for in-depth classroom explorations. Topics covered will include sampling, regression, analysis of variance, and factor analysis, MANOVA, maximum likelihood methods, discriminant analysis, time series analysis, and forecasting. The final project requires analysis of a major research-related data set and write-up of results in the format of a scientific paper. Prerequisites/Corequisites: BIOL 1010, MATH 1010, or permission of the instructor. When Offered: Fall, spring, and summer term annually. Credit Hours: 4
Publications
The following is a selection of recent publications in Scopus. Jonathan Stetler has 5 indexed publications in the subjects of Environmental Science, Agricultural and Biological Sciences, and Earth and Planetary Sciences.