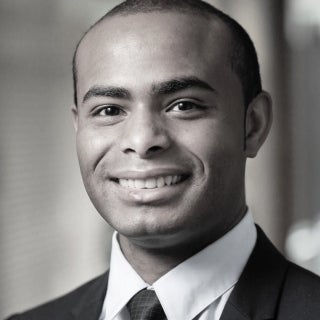 About
Raffi E. García is an Assistant Professor of Finance and Accounting in the Lally School of Management at Rensselaer Polytechnic Institute. His research interests are in the fields of financial economics, corporate finance and empirical industrial organization. García's research focuses on measuring and understanding the effects of regulations and unexpected events or shocks on firm behavior, strategy and performance. He has presented his work at major academic conferences, including the American Economic Association (AEA), the Royal Economic Society (RES), the International Industrial Organization (IIOC), and the Econometric Society (ES)-Latin America and Caribbean Economic Association (LACEA) annual conferences. He is the recipient of multiple research and travel grants including the Rosenberg Institute of Global Finance Research Grant and the AEA Economics Mentoring Program Travel Grant (sponsored by the National Science Foundation). While completing his PhD, he was awarded dissertation fellowships by the American Economic Association and by the American Society of Hispanic Economists (ASHE).
García received his PhD in International Economics and Finance from Brandeis University in 2018. He also holds a master's degree in Economics from Vanderbilt University and a bachelor's degree in Economics from Boston College. Prior to joining the faculty at Lally, García served as an adjunct faculty at both Brandeis University and Boston College.
García was born in Santo Domingo, DR and grew up in New York City. He enjoys jogging, hiking and traveling. He is a fan of college sports, particularly football, basketball and baseball.
Publications
The following is a selection of recent publications in Scopus. Raffi Garcia has 4 indexed publications in the subjects of Economics, Econometrics and Finance, Business, Management and Accounting, Psychology.
Journal of Family and Economic Issues
, 2023
.
Finance Research Letters
, 47
, 2022
.
Journal of Banking and Finance
, 135
, 2022
.