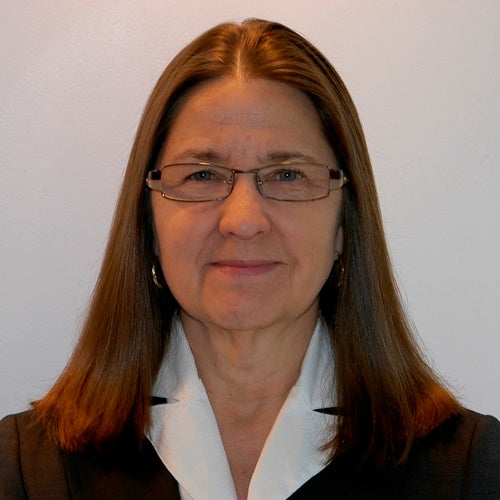 Professor & Department Head
CBIS 2237

0000-0002-7823-3774
About
Dr. Gilbert received her A.B. in Chemistry from Randolph-Macon Woman's College in Lynchburg, VA and her Ph.D. from Dartmouth College in Cell Biology with Dr. Roger Sloboda and the late Dr. Robert Allen. Dr. Gilbert trained as a Postdoctoral Fellow with Dr. Kenneth Johnson at Pennsylvania State University, University Park, PA, and joined the faculty in the Department of Biological Sciences at the University of Pittsburgh in 1995. During her time at University of Pittsburgh, Dr. Gilbert was a member of the Graduate Faculty, the Graduate Program in Biological Sciences, the Molecular Biophysics and Structural Biology Graduate Program, and the University of Pittsburgh Cancer Institute. Dr. Gilbert joined Rensselaer in 2007 as Professor and Head of the Department of Biology. Dr. Gilbert's research focuses on cellular movements, and the molecular motors that drive these movements to better understand cellular function and dysfunctions such as cancer, neurodegenerative diseases, and ciliopathies. She performed much of her early research at the Marine Biology Laboratory in Woods Hole, MA. Dr. Gilbert received the March of Dimes Basil O'Connor Scholar Research Award, American Cancer Society Junior Faculty Research Award, and a National Institutes of Health (NIH) Career Development Award through the National Institute of Arthritis and Musculoskeletal and Skin Diseases (NIAMS). Her research program has been supported throughout her career by grants from the NIH National Institute of General Medical Sciences including a prestigious MERIT Award. Dr. Gilbert is a member of the American Society for Cell Biology, American Society for Biochemistry and Molecular Biology, American Association for the Advancement of Science, and the Biophysical Society where she served as a member of Council and the Executive Committee. She is an elected fellow of the American Association for the Advancement of Science (AAAS) and has served on the editorial boards for the Biophysical Journal, and the Journal of Biological Chemistry. Dr. Gilbert served as a standing member of the National Institutes of Health Nuclear and Cytoplasmic Structure/Function and Dynamics Study Section (2010-2014) and received the 2014 Rensselaer William H. Wiley 1866 Distinguished Faculty Award.
Education & Training
Ph.D. Dartmouth College, 1986 - Cell Biology
Marine Biological Laboratory, 1983 - Physiology Course                                            
M.S. University of Connecticut, 1978 - Microbiology
A.B. Randolph-Macon Woman's College, 1972 - Chemistry
Postdoctoral Research & Training
Postdoctoral Fellow, The Pennsylvania State University, 1986-1994 - Biochemistry & Molecular Biology
Research
Our lab is interested in the kinesin molecular motors and their interactions with microtubules. While kinesins share common structural motifs, key amino acid residue changes confer unique mechanochemical properties to each kinesin, which determine their specific cellular functions. Our current goal is to define how a specific kinesin is engineered to orchestrate its transport properties. We use a range of experimental approaches including in vitro motility assays, single-molecule fluorescence microscopy, and stopped-flow kinetics. 
Recently, we discovered that the widely used general anesthetic propofol shortened the distance a single kinesin can step along a microtubule by 40-60%. In collaboration with my colleague Marvin Bentley, we discovered that propofol can impact organelle transport in live hippocampal neurons, shortening the distance that different types of organelles can travel by 40-60%. Moreover, the results show that the propofol-induced transport delay causes a significant decrease in vesicle fusion in distal axons, which may alter physiological function during and after anesthesia. Defining the intricacies of kinesin-driven transport is critical to developing therapeutic strategies for broad range of diseases including neurodegenerative diseases, cancer, and ciliopathies.
We believe that diversity and inclusion are essential to achieving excellence. We strive to create a lab culture where each individual is supported and where we all are inspired to achieve our personal aspirations. We teach and help each other, we mentor and collaborate, and we share our expertise with others with the common goal to advance scientific discovery and foster new research areas.
Primary Research Focus
Microtubule Cytoskeleton, Kinesin Molecular Motors, Cell & Organelle Motility
Other Focus Areas
Cell Biology, Biophysics and Biochemistry, Structure-Function Analysis of Kinesins
Teaching
Office Hours
Please contact me to schedule an appointment.  Office hours can be in person or via webex.
Current Courses
BIOL 1010 - Introduction to Biology
This is an introductory course in biological systems focusing on major topics in evolution, human genetics & medicine, and ecology. It is a course that is intended for non-majors and majors and covers a variety of topics that impact our daily lives and the grand challenges of this decade and your generation. The goal is to provide an understanding of fundamental principles, to develop analytical thinking skills in the context of modern biology, and to develop data dexterity for understanding and solving grand challenges in the life sciences. Note that this is an approved DI-1 course. There are multiple sections and instructors. Offered fall, spring, and summer.
Recognition
Awards & Honors
2014 Rensselaer William H. Wiley 1866 Distinguished Faculty Award
2013-2023 MERIT Award, National Institute of General Medical Sciences, NIH
2013 Keith R. Porter Scientist & Mentor Award in honor of Dr. Annemarie Weber (1923-2012)
2011 Elected Fellow of American Association for the Advancement of Science (AAAS)
2010-2014 Member, NIH Nuclear and Cytoplasmic Structure/Function and Dynamics Study Section 
2009-2011 Executive Board of the Biophysical Society
2005-2008 Fellow of the American Academy of Nanomedicine
2002-2007 K02 Career Development Award, National Institute of Arthritis and Musculoskeletal and Skin Diseases, NIH
1996-1998 March of Dimes Basil O'Connor Starter Scholar Research Award
1996-1999 American Cancer Society Junior Faculty Research Award
1987-1989 Muscular Dystrophy Association Postdoctoral Fellowship
Publications
The following is a selection of recent publications in Scopus. Susan Gilbert has 79 indexed publications in the subjects of Biochemistry, Genetics and Molecular Biology, Medicine, Multidisciplinary.