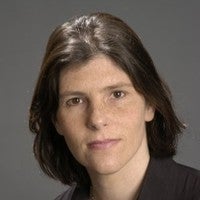 Professor, Management Information Systems; Acting Dean, Office of Graduate Education
About
Dorit Nevo is a Professor of Management Information Systems at the Lally School of Management. She joined RPI in 2012, and prior to that was an Associate Professor at the Schulich School of Business in Toronto. Professor Nevo obtained her BA and MS in Economics and PhD in Management Information Systems. Since joining RPI, she held the roles of program director for the MS in Business Analytics, Acting Associate Dean for the Lally school of Management, and MS and MBA programs director. Dorit's research focuses on interactions between computers and their users within the business environment. This work was published in leading academic and business journals including MIS Quarterly, Information Systems Research, Journal of Management Information Systems, Sloan Management Review, and the Wall Street Journal. She also examines how news readers receive the advice of fake news algorithms. This work received media attention from the ACM and IEEE among others. On the teaching front, Dorit mostly teaches Statistics and Data Science at the Lally School of Management. She is the recipient of the RPI Trustees' Outstanding Teacher Award and the David M. Darrin '40 Counseling Award in Celebration of CLASS.
Education & Training
Ph.D. Management Information Systems, 2003
Sauder School of Business, University of British Columbia, Vancouver, Canada
M.Sc. Economics, 1998
B.A. Economics, 1995
University of Haifa, Israel
Other affililations:
Lally School of Management
,
Economics
Research
I am interested in the interactions between humans and technology, and the value that these interactions bring to organizations. I study this broad phenomenon from three main perspective: (1) the interaction perspective: how people interact with information systems and what they bring into this interaction that creates variance in use; (2) the information perspective: how people find, share, and assess information from information systems; and (3) the sourcing perspective: how can people support the creation of new information systems? 
Primary Research Focus
Management Information Systems
Other Focus Areas
Information Systems, Business Analytics
Publications
The following is a selection of recent publications in Scopus. Dorit Nevo has 39 indexed publications in the subjects of Computer Science, Business, Management and Accounting, Decision Sciences.